Inventory Management for Modern ASCs.
Cloud based inventory management that solves the biggest issues facing surgical centers.
Request Demo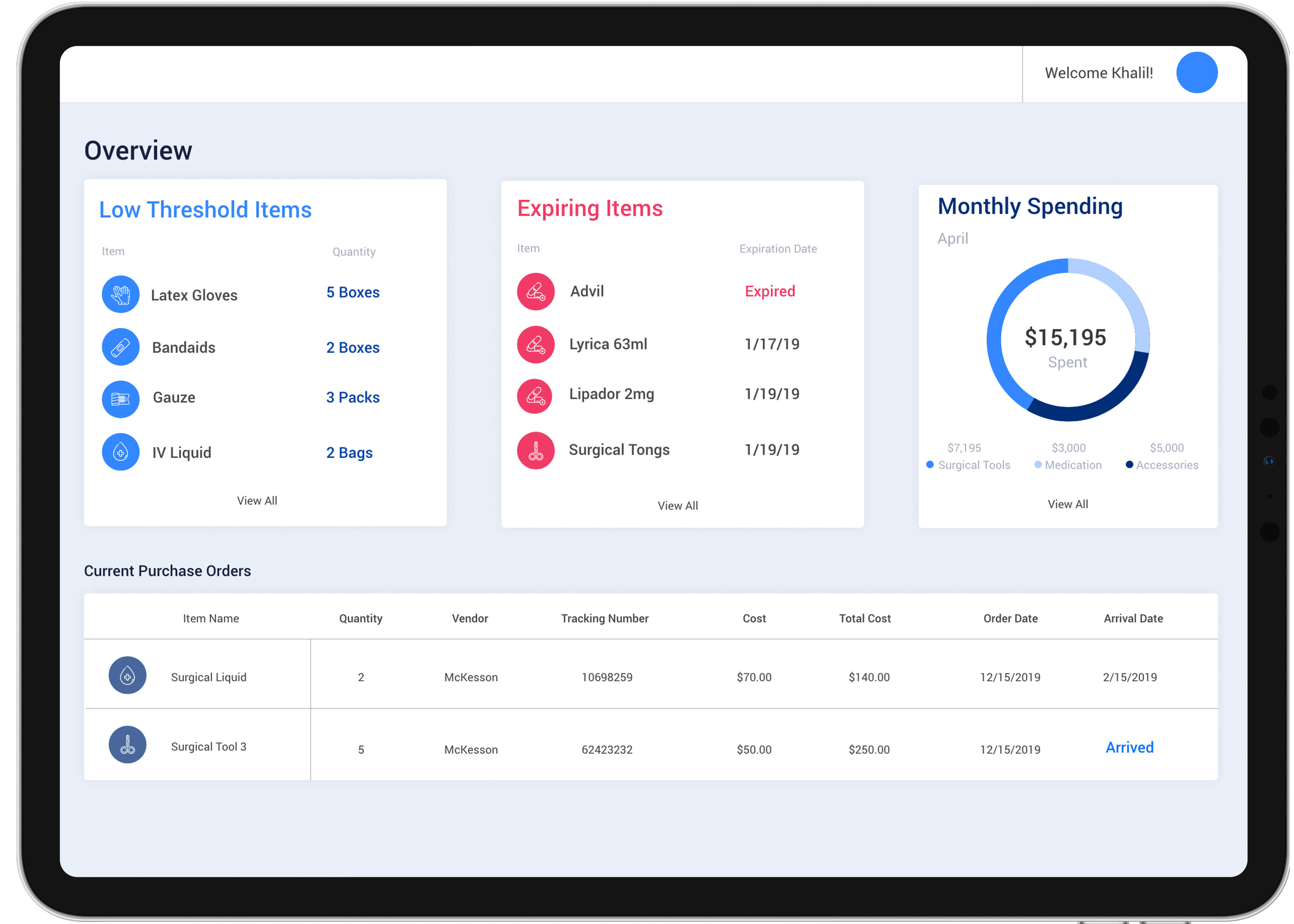 CareWell Inventory
Inventory management can be complex.
We have worked to simplify it.
Designed for ASCs
CareWell Inventory is designed for ASCs. Providing a custom solution for your center.
Track Costs & Usage
CareWell Inventory allows you to keep an eye on all inventory costs and usage.

Notifying you if items are low or about to expire so you can stay ahead in your operation.
Smart Reporting
Our smart reporting gives a detailed breakdown of costs and usage per procedure and by surgeon.

CareWell Inventory allows you to manage usage effectively.
Track Narcotics & Implants
CareWell Inventory can connect with our own CareWell EMR.

Giving you the ability to track narcotics and surgical implants for all procedures.
Our Specialties
There is no one size fits all in healthcare. CareWell believes in speciality focused solutions.
Pain Management
Increase Efficiency
Be able to handle more procedures and injections in a given day without sacrificing level of care.
And More
Custom Solutions
We work with your center to build custom EMR solutions for your speciality.
Schedule time to speak to our team to help your center today.