Going Paperless is Not Enough.
Cloud based EMR that is made to solve patient charting issues facing ASCs.
Request Demo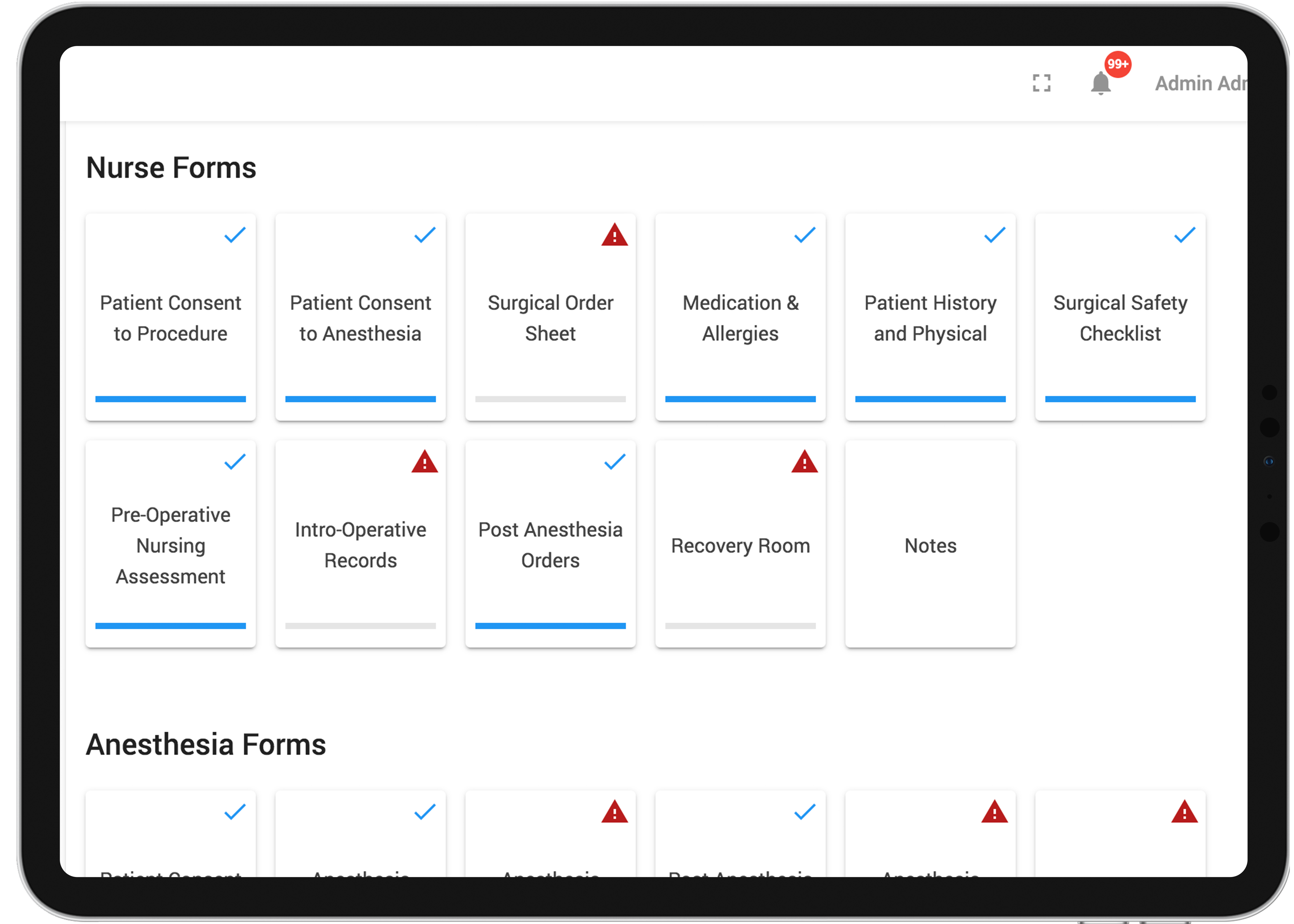 CareWell EMR
Going paperless is not enough. It is time that EMRs do more to help increase efficiency for your surgical center.
HIPAA Cloud
Store and access all patient charts with ease with our HIPAA compliant cloud based storage.
Designed for ASCs
CareWell works with surgical centers to solve the biggest issues facing EMRs today.
Smart Integrations
Get access to integration tools by connecting to our inventory and patient portal.
User Friendly Interface
CareWell EMR was built by designers with doctors & nurses to streamline the workflow.

It allows healthcare professionals to focus on patient care and not complex systems or paperwork.
Auditing Tools
Surgical centers can get hectic, so managing charts can get hard.

CareWell EMR offers auditing tools that catch mistakes before they happen. Never miss information ever again.
Anesthesia Record
CareWell EMR has an anesthesia record all Anesthesiologist are familiar with.

Giving them the ability to document and print their forms with ease.
But Wait There's More
CareWell EMR offers more features that cover all aspects of operating a surgical center and patient care.
Patient Consent Forms
Allow patients to sign their consent forms on a tablet in office or before their visit.
Procedure Notes
CareWell EMR auto generates procedure notes for various types of injections from cervical to lumbar.
Permission Access
CareWell EMR is built with permissions. Adding an extra layer of security and optimizing workflows.
Our Specialties
There is no one size fits all in healthcare. CareWell believes in speciality focused solutions.
Pain Management
Increase Efficiency
Be able to handle more procedures and injections in a given day without sacrificing level of care.
And More
Custom Solutions
We work with your center to build custom EMR solutions for your speciality.
Schedule time to speak to our team to help your center today.